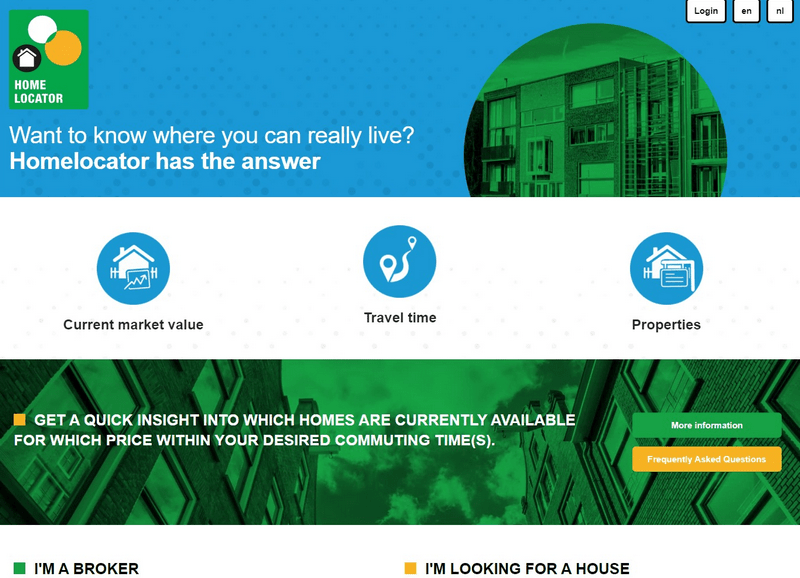 Homelocator
In collaboration with Makelaarsvereniging Amsterdam (MVA) and Momentum Technologies, we are responding to the shortage on the housing market with this innovative online application.
Homelocator.nl has been developed for home seekers who come to live or work in the Amsterdam Metropolitan Area (MRA) and who look for a suitable home together with a real estate agent.
This new online application combines a lot of data, including travel times, current market values ​​and available homes. Using multiple filters, you can quickly see which homes (both rental and purchase) are currently available. It is possible to enter multiple locations and travel times. For example, a 30-minute bike ride to school and a 30-minute drive to work. Homelocator.nl combines all these details and shows you where you can actually live.
An MVA broker can give you access via a login code
Check out their website at www.homelocator.nl
Date: 2019 – now
Client: Homelocator
Category: Real estates