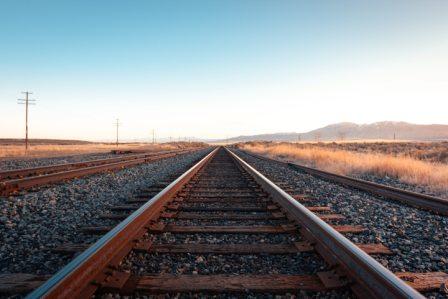 At a time when digital solutions are transforming almost every industry, railways simply can't afford to be left out. Digital technology will have a strong influence on almost every part of railway operations:
Railway infrastructure.
Internet of things sensors and devices are opening new possibilities for obstacle and damage detection, linkages with other systems, Government agencies, logistics providers, preventive maintenance and transport modes.
Control and signaling systems.
Digital systems can completely update the reliability and performance of operations. From an infrastructure management standpoint, they also stop the need for outdated railway signal boxes and heavy copper wires.
Rolling stock.
Advances in automation, self-diagnosing, or real-time geolocation tracking means that trains are becoming considerably smarter and safer.
Wide-ranging communications and cloud infrastructure.
Will offer attractive solutions for handling large volumes of data and avoiding bulky rail-side infrastructure.
Enterprise Asset Management systems (EAM)
Faster self-learning algorithms will make for more efficient dispatching, routing, and maintenance scheduling.
Smart monitoring and surveillance systems.
They are changing the way operators manage railway crossings, driver behavior, hazards and intrusions,
Environmental sustainability.
The railwaysector carries 8% of the world's passengers and 7% of global freight transport today, while uses only 2% of total transport energy demand, making it one of the most energy-efficient travel modes.
Technology helps smart railways lead in environmental sustainability via automation and real-time communication for operators, contributing to increased efficiency and control pollution by reducing carbon emission.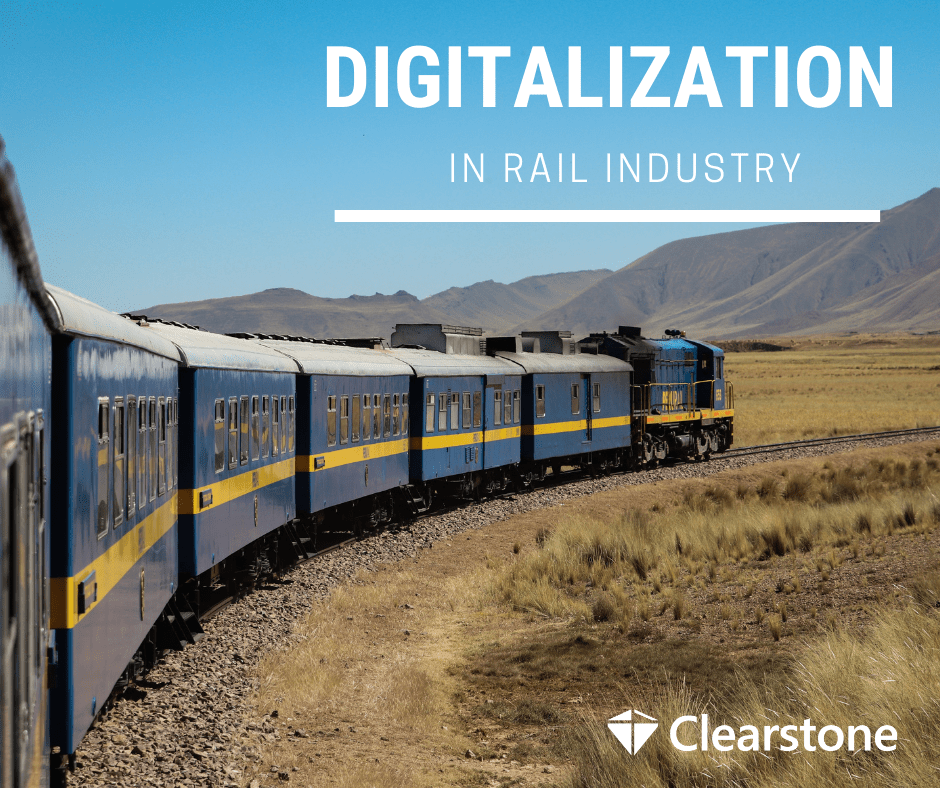 The positive impact of the digital technology applications would be most visible in the following areas:
Offering the ultimate passenger experience
Increasing network capacity without building new infrastructure
Constantly improving operational efficiency
Infrastructure and operating costs optimization
Safely and securely transportation of people and goods
New technologies such as big data and cloud computing, connectivity and autonomous driving as well as artificial intelligence, will make a huge impact in this sector.
The potential benefits of digital transformation in railway industry include:
better performance, competitiveness, increased efficiency, improvements in safety and security as well as smaller environmental footprint with customer satisfaction at the center of the process. These technologies are creating a new environment in which rail operators will need to adopt and be more agile, to act more quickly and to change continuously to succeed in their mission.
Digitalization is elemental to the ability of rail to grow into an economically viable and environmentally friendly mode of transportation with potential gains in cost efficiency and capacity, as well as the benefits of reduced CO2 emissions.
Disturbing the full potential of technology in the rail sector will need locally relevant solutions, taking into account experience of others, and careful decision-making, combined with corresponding IT consulting partnership.
That would give a great result and easily overcome a many challenges on the way to smart railways of the future.